Local schools continue their push to provide much-needed protective equipment for frontline workers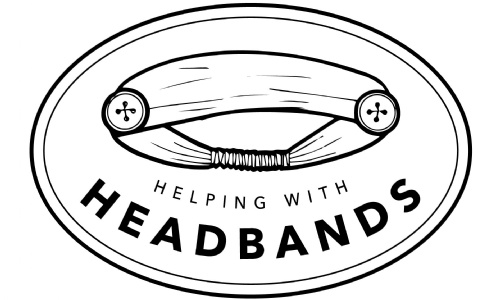 Following on from the news that Jack Hunt School in Peterborough recently put their Design Technology skills to the test, by producing and distributing over 650 protective visors for local NHS hospital staff, Arthur Mellows has stepped up to the plate.
Arthur Mellows Village College in Glinton, Peterborough, is also producing visors, which are now being used in a local GP practice and pharmacy, with materials on the way to keep production going for other institutions. This work was organised and undertaken by Technology teachers, Scott Dewdney, Tom Chegwidden and Denise Warcup at the College.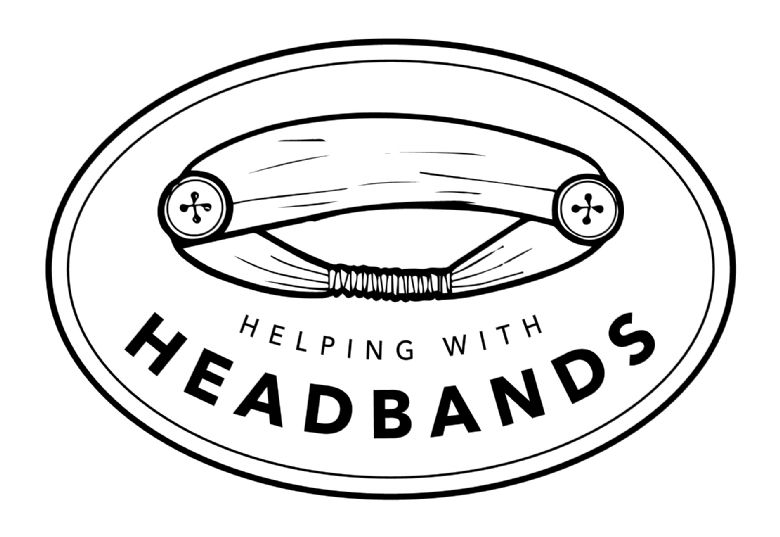 Not resting on their laurels, staff got to thinking about what other materials and skills they could put to good use, to help support those who are working hard with patients, day in day out.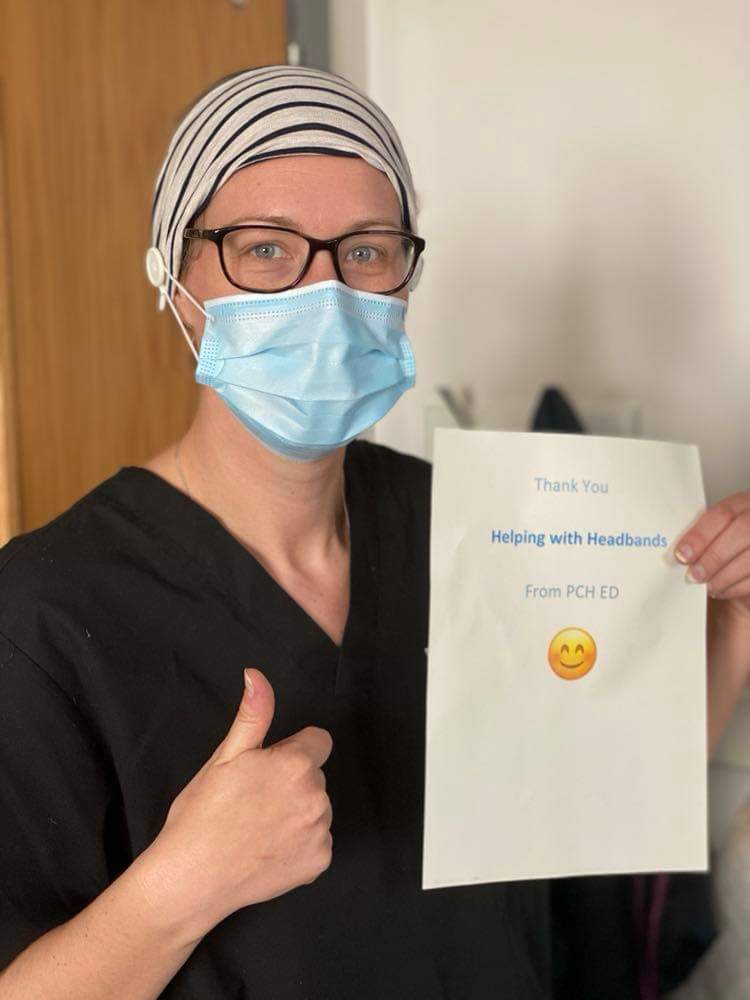 The College's Art and Textile teachers, Lisa Mitchell, and Hanna Senior, wondered how they could respond to calls from nurses who had spoken of how painful it can be to wear a mask all day. The dynamic duo put their heads together and have now produced a number of headbands, providing some much-needed comfort for NHS staff. Their work has been branded 'Helping with Headbands'.
"Nurses are already struggling with really sore ears after wearing masks throughout their shifts," said Lisa, "They are dreading putting them on! So it got us thinking – could we create headbands with fastenings to take the pressure directly off their ears? They work so hard already and in really difficult circumstances, and we just wanted to do whatever we can to make things a little bit better for them". Over 100 bands have been made so far and there is no sign of stopping just yet. Their work has also now extended to making laundry bags for dirty hospital clothing to avoid contamination.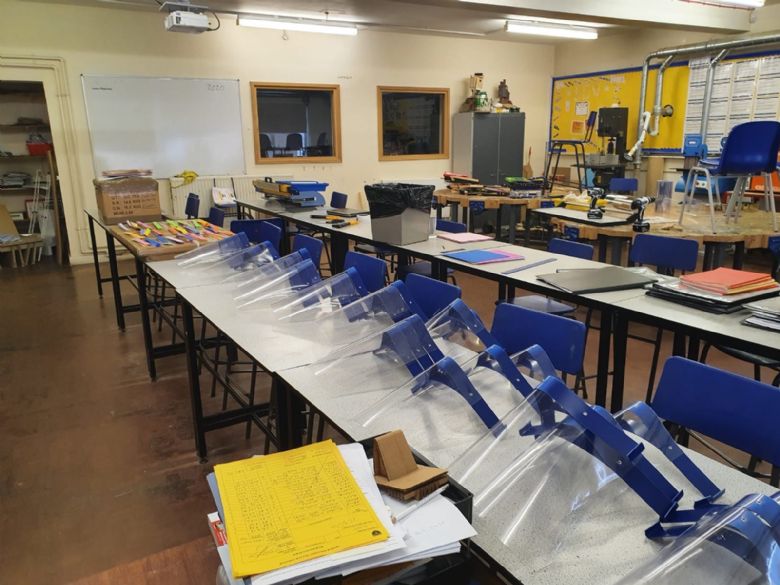 Roger Watson, Assistant Headteacher at Arthur Mellows Village College in Peterborough commented, 'We have been inspired by the work carried out by colleagues at Jack Hunt School. I had no doubt our staff would want to pull together and help, but I have to say I have been proud to see the energy and enthusiasm that they have shown, not to mention the ideas! It is a team effort and we hope to keep production going. I really would encourage other schools and colleges to get involved'.
The Textiles teachers have set up a group on Facebook for fellow sewing bees and have signed up many volunteers across the country at this point who are all making laundry bags and headbands with them. It is tricky to keep track of the number that are been made! But one hospital has already requested 250 bags which they are busy working on!
The public Facebook page (https://www.facebook.com/Helping-with-headbands-105333797800916/), which was set up recently and gained 100 followers in less than 24 hours, provides additional information for anyone who wants to see what Lisa and Hanna are doing, help or ask for requests.
They have now received requests from over 10 NHS hospitals, alongside multiple private health care providers, for both headbands and bags. These include, but are not limited too; Coventry hospital, Preston hospital, St Mary's hospital Paddington, Leicester hospital, Princess Alexandra hospital Harlow, and Addenbrookes London.
They have received donations from multiple local fabric shops including Plush, Riverside Beads, Stamford Sewing Shop and House of Anna Couture. They have also teamed up with Casterton College who have been 3D printing buttons for them!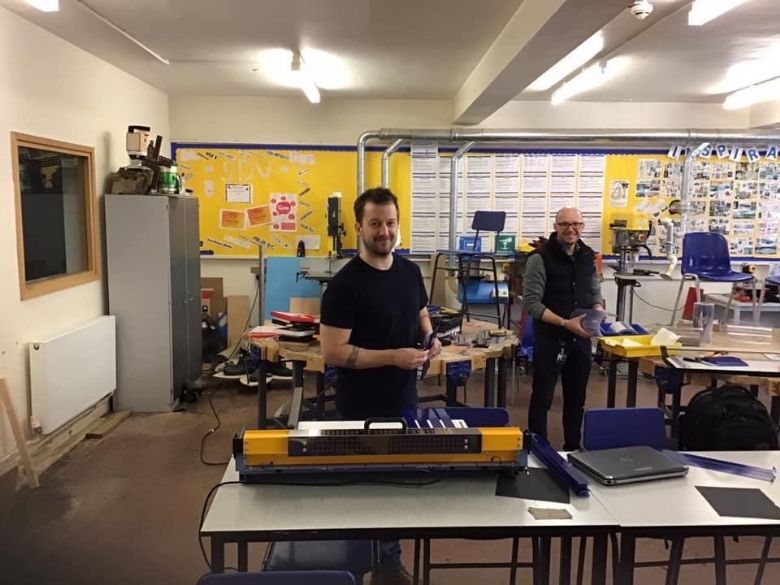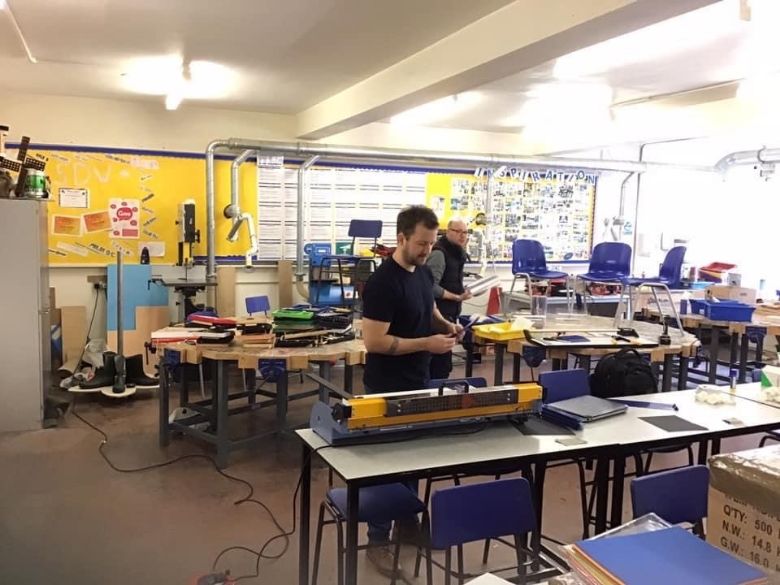 Both Lisa and Hanna have been quite overwhelmed with the support and are so pleased they are able to support the NHS in some way.
If parents, grandparents or students wish to support this cause and make products for this 'Helping with Headbands' initiative, please see the links to the patterns below. Donations of fabric are also required.
For those non-sewers who would like to get involved! We need to make tags to go on the products. Please see a link below to a Product tag with ideas and things to consider if making a tag.
Completed products or donations of fabric can be brought to the central collection point at Arthur Mellows Village College, each Monday between 10.00 am and 12.00 noon.