Special Educational Needs

POLICY ON ASSESSMENT OF AND PROVISION FOR STUDENTS WITH SPECIAL EDUCATIONAL NEEDS
Arthur Mellows Village College Special Needs Department
Welcome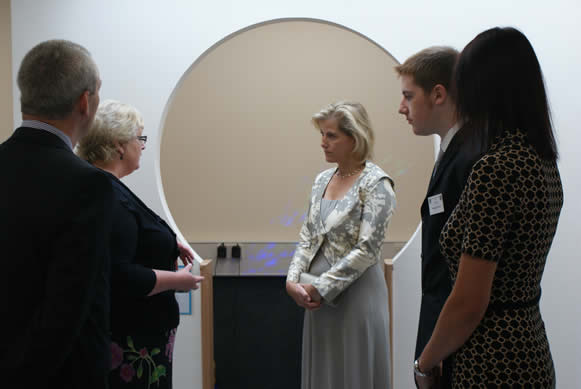 We would like to take this opportunity to welcome you and your child to the work of the Special Educational Needs department at Arthur Mellows Village College. We hope that this information paints a picture of what we believe in and what we do day to day as a department.
With new legislation, in place from 1 September 2014, the College has revised its SEN Policy and has supported parents through the Local Authority transition from Statements of SEN to the new Education Health and Care Plans (EHC Plans) and School Action/School Action plus to SEN Support.
We are a united department who strongly believe in a team work approach with parents / carers as well as each other. If you have any concerns about any aspect of special needs work then please do not hesitate to contact us. We can assure you of a warm, understanding response.
Contacting us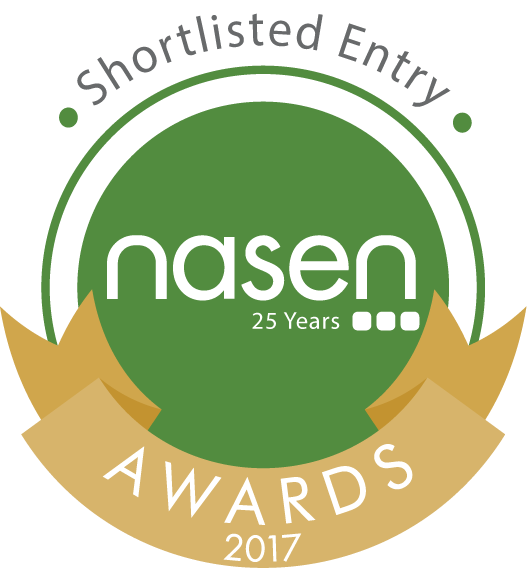 You can speak to one of the team, leave a message, ask for a return call or arrange a meeting using the main College telephone number 01733 252235 or you can contact us directly via the department email address
office@arthurmellows.org
. We will do our best to get back to you promptly.
As a department we are united in the belief that every child, regardless of academic or physical difficulties, has the right to participate in and enjoy every aspect of College life. We believe that our day to day work supports this belief. We will work in partnership with parents, school staff, governors and students to make this belief a reality.
The current SEN department structure
Mr David Whiles and Mrs Sarah Humble
SEN Governors
Mr Jo Sludds
Assistant Headteacher
Mrs Bernadette Harrison
SENCO (NASENCO Award, PGCE, MEd)
Mrs Deb Whyte
SENCO Support
Team of High Level Teaching Assistants (HLTA) and Learning Support Assistants (LSA)
Peterborough Local Authority Levels of Support
The Department
The SENCO, Mrs Harrison is responsible for every aspect of Special Needs work within the College, from administration and record keeping to coordinating curriculum support.
The Learning Support Assistants are involved with the day to day care of individual students with additional needs and their range of activities and skills stretch far beyond the classroom.
The Special Needs department works alongside the Heads of Year, Pastoral Team and Intervention Teams. Our work is overseen by Mrs J Sludds , Assistant Headteacher.
Student Support

A small number of Learning Support Assistants (LSAs) are available to support access to learning in identified lessons for those with
significant difficulty accessing the curriculum. Core subjects are prioritised, with teachers using this additional support for small groups or withdrawal work within their lessons. Those with Educational Health and Care Plans, Statements and some on SEN Support will have access to an LSA within elements of their timetable.
Some students will require more intensive Literacy support and/or Numeracy support. We undertake a comprehensive screening program in the first weeks of Year 7 involving reading and spelling assessments. A combined reading, spelling and/or numeracy Key Stage 3 progress unit course, aimed at developing gaps in development, is then provided. Amounts vary depending on need but can be up to 10% of a student's curriculum time (6 lessons over a 10-day timetable).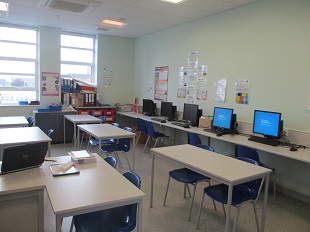 The course is operated in Year 7 for literacy within English lessons on a withdrawal basis, in Years 8 and 9 from one curriculum area. For Numeracy an additional withdrawal group runs parallel to maths lessons throughout Key Stage 3. We believe that withdrawal from lessons is justified by the fundamental need for good literacy and numeracy skills and that these impact on the entire curriculum. Some students will access the Literacy element only, some Numeracy and some both. Some may only need a terms boost, others will undertake up to three full years of support.
A Kindle Club is offered in registration, as is 'Kick Start', our sensory circuit sessions. All students with additional needs are invited to these, although it is not compulsory to attend. Letters are sent out to parents by the lead HLTA running the activities with more information in September of each year. Staff also run a Before School Club and Break Club as well as 'Lunch Clubs' where invited students can eat their lunch, read or play games, or complete homework with an LSA available to help if support is needed. Social skills support sessions are integral to these clubs. A Gardening club is in its early development where students grow and maintain their crops and are encouraged to sell produce to staff to equip their work. There is also a drop in clinic available once a month for parents to access either the SENCo or Family Voice to seek advice, support or guidance for any potential upcoming SEN need.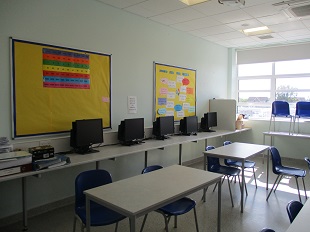 In line with the JCQ guidance, adjustments required for students to access exams are identified and trialled throughout Key Stage 3. Students' reading, comprehension, information processing and writing speeds are assessed at the end of Year 9. This confirms along with information from teachers and end of year subject assessments any
Exam Access Arrangements
needing to be processed through the JCQ regulations. These assessments combined with notes on students' classroom support and arrangements are given for internal tests and exams wherever possible throughout Key Stage 3 and 4. New evidence is then collected to show continued need in Year 12 and any new intake students assessed. New JCQ guidelines now require evidence from Key Stages 2 and 3 to support any application made in Key Stage 4.
Following statutory guidance, Annual Reviews are undertaken each year with interim reviews and access to staff on parents' evenings as required. Parents however are encouraged to contact the College at any point should there be anything they are concerned about, their child has any worries or they require any information between these points.
Students accessing LSA support or other interventions are monitored half termly and termly reviews of the progress they are making are made and reported to parents.
Links with the Local Authority
From 1 September 2014 Peterborough's Local Authority 'Local Offer' can be found on the Peterborough.gov.uk website -
Local Offer
. This includes information about provision for those with Special Educational Needs and Disabilities for Arthur Mellows Village College and other Peterborough schools. In line with the changes in the 2014 SEND Code of Practice we hope this will clarify the support available to your child whilst they progress through secondary school.
A copy of AMVC offer can be found in a link at the top of this Information report.
We hope that you will have found this information useful as an introduction to our work with children with additional needs. We look forward to working closely with you during your child's time with us.
For further details please see the Arthur Mellows SEN Policy.