P.E.
The PE department is committed to help all students achieve their full potential in Physical Education. Expectations of students' effort and behaviour are always high and they are actively encouraged to join in with our extensive extra-curricular programme which is open to all. This timetable is regularly published on the weekly bulletin to students and on the department's Twitter Page - @AMVC_PE.
The department is fully staffed with experienced Physical Education teachers and a dedicated PE LSA, who come from a wide range of backgrounds and have expertise in a variety of different sports. They are always ready and willing to help and support students throughout their time at the College.

We have fantastic facilities at the College which consist of:
Fitness Suite (Recently refurbished)
Aerobics Room
Sports Hall
Multi-Sport Astro Turf
Extensive Playing Fields
6 netball courts which convert to 8 tennis courts in the Summer.
Outdoor Basketball Court
Outdoor Swimming Pool (Summer term only)
Outdoor Table Tennis Tables
Dedicated PE classroom
Key Stage 3 Physical Education

Year 7, 8 and 9 students are generally taught in sets within the 2 populations of French and Spanish/German, based on initial physical tests at the beginning of the year together with any assessment grades. These are regularly monitored throughout the year to ensure students are always pushed to the appropriate level. Students have 4, 50 minute lessons a fortnight in Years 7 and 8, and 3 lessons in Year 9.
The groups follow the Key Stage 3 schemes of work covering the following activities:
Year 7 and 8
Autumn and Spring Terms - Outwitting through Games (Netball, Football, Basketball, Handball), Gymnastics, Health and Fitness (including use of the fitness suite, dance based exercise, Boxercise and a variety of different training methods).
Summer Term - Athletics, Swimming, Tennis, Cricket and Rounders.
Year 9
Autumn and Spring Terms - Netball, Football, Basketball, Handball, Table Tennis, Badminton, Gymnastics, Trampolining, Health and Fitness (Including use of the fitness suite).
Netball or Football, Volleyball or Badminton, Table Tennis or Trampolining
Summer Term - Athletics, Cricket, Rounders, Tennis
*Not all students will complete a unit of work in every sport listed*
PE Uniform
Please can parents support their child/children in PE by ensuring that their child has the following kit that is required for each lesson, all items of clothing are available from Chroma Sport:
Item of Clothing

Information

Bottom Half

Plain Black shorts, Track Pants, Skorts or leggings.

Heavy branding (large logo's, stripes) are not permitted and logo's should be limited to an inch square.

*We have recently added track pants and leggings to our range stocked at Chroma Sports*

Shirt

AMVC PE green polo shirt

Mid Layer

AMVC PE black ¼ zip training top

Socks

White/Green football socks

Footwear

Sports Trainers only – no pumps or fashion shoes allowed (Astroturf trainers would be a good option)

Football Boots – optional during this time. Will be required for winter months.

Safety Equipment

Shin Pads (for Hockey and Football), Gum shield – must be worn for Hockey

Optional

White/Black Compression shirts/tights.
We often contact home through Student Planners so please check your child's planner on a regular basis for information.
Extra-Curricular Activity
As a department we run a wide range of clubs during lunchtimes and afterschool. These vary according to the time of year but information is regularly communicated to students via lessons, weekly bulletins and our Twitter Page - @AMVC_PE. We try to encompass as many different activities as possible during these clubs and always welcome new requests from students for clubs they would like to see.
In addition to clubs, we also run a wide range of competitive fixtures against other schools, with particular strengths in Cross Country, Football and Netball. We are also looking to increase opportunities for students with additional needs in the near future.
Gifted and Talented
Annually we attempt to identify our students who are gifted and talented in a sporting capacity. Whilst some students can be easily identified during PE lessons, we would encourage students and parent/carers to contact the department to advise of strong performances we may be more unlikely to identify. We also offer a specific Gifted and Talented day for our students who are consistently performing well in and out of school. These days are run by different specialists for strength and conditioning, nutrition, and psychology behind our athletes' success.
Key Stage 4 Physical Education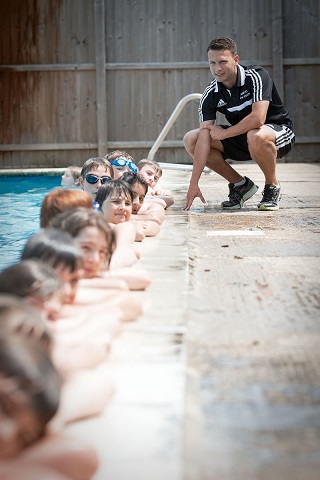 All students continue to have 3 x 50 minute lessons throughout Key Stage 4. We cover the major games, health and fitness, trampolining, table tennis, badminton and summer activities. During these lessons the priority is to maximise participation and create an increase in long-term interest in physical activity.
BTEC Sport Tech Award
Students have the option to select the vocational course of BTEC Sport Tech 2 Award during their options choices. This is always a very popular choice for our students and results are consistently strong. Throughout the 2 years students will complete 3 components, 2 of which are coursework based and the final is externally examined at the end of the course. Students study a range of Sport related topics and are assessed in different ways such as presentations, posters, booklets, interviews, and articles. All students cover content in the following areas:
Component 1: Preparing Participants to Take Part in Sport and Physical Activity (30% of the final grade, Exam Board Set Assignment/Coursework)
In this component learners will explore the different types and provision of sport and physical activity available for different types of participants, barriers to participation and ways to overcome these barriers to increase participation in sport and physical activity. They will also research equipment and technological advances in a chosen sport or physical activity and how to prepare our bodies for participation in sport and physical activity.
Component 2: Taking Part and Improving Other Participants Sporting Performance (30% of the final grade, Exam Board Set Assignment/Coursework)
Throughout this component learners will investigate the components of fitness and their effect on performance, take part in practical sport, explore the role of officials in sport and learn to apply methods and sporting drills to improve other participants' sporting performance.
Component 3: Developing Fitness to Improve Other Participants Performance in Sport and Physical Activity (40% Examination)
This is the external exam for this course and takes place at the end of the 2 years in either the January or June of Year 11. Learners will be introduced to and develop an understanding of the importance of fitness and the different types of fitness for performance in sport and physical activity. They will also develop an understanding of the body and fitness testing.
Key Stage 5 Physical Education
We offer an academic and vocational route in Sixth Form at Key Stage 5.
A Level PE (AQA)
Our vocational offering is the AQA A Level PE course; It is an academic linear course, with all of its formal assessments taking place at the end of Year 13. It involves two theoretical and one practical unit. In recent years we have been developing the courses delivery seeing progression in results year on year.
Assessments
Paper 1: Factors affecting participation in physical activity and sport
What's assessed:
Section A: Applied anatomy and physiology
Section B: Skill acquisition
Section C: Sport and society
How it's assessed:
Written exam: 2 hours
105 marks
35% A-Level
Paper 2: Factors affecting optimal performance in physical activity and sport
What's assessed:
Section A: Exercise physiology and biomechanics
Section B: Sport psychology
Section C: Sport and society and technology in sport
How it's assessed:
Written exam: 2 hours
105 marks
35% of A Level
Non-exam assessment: Practical performance in physical activity and sport.
What's assessed:
Students assessed as a performer or coach in the full sided version of one activity.
Plus: written/verbal analysis of performance.
How it's assessed
Internal assessment, external moderation
90 marks
30% of A-level
BTEC Sport Level 3
Our Vocational offering is the BTEC National Level 3 in Sport course. Our students have always been very successful in this course. The course develops students' understanding at a higher level, through different vocational scenarios. Students study a variety of core and optional modules, which allows for greater interest for our students. All levels of study will include a mandatory unit in Anatomy and Physiology which is a written 1 hour 30 minute paper.
The 2 year linear course for the Extended Certificate (equivalent to one A Level) in Sport includes the following 4 units:
Anatomy and Physiology (Examination)
Fitness Training and Programming for Health Sport and Well-being (Assessed Task)
Professional Development in the Sports Industry
Practical Sports Performance.
The 2 year linear course for the Foundation Diplomas (equivalent to 1.5 A Levels) in Sport includes all previous units with an additional 3 units:
Sports Leadership
Sports Psychology
Application of Fitness Testing.