Options Post 16
In 2013, the participation age was raised to 18 years of age. This means all young people are required to continue to participate in education, employment with training or training until at least their 18th birthday.
There are lots of things you should think about when deciding your next steps after school:
What career do you want to do?
Remember some jobs you choose may require certain qualifications to get into them. National Careers Service may be of help. Take a note of your predicted grades as certain courses require certain grades.
The chart below may assist with understanding the varying qualifications and how they compare: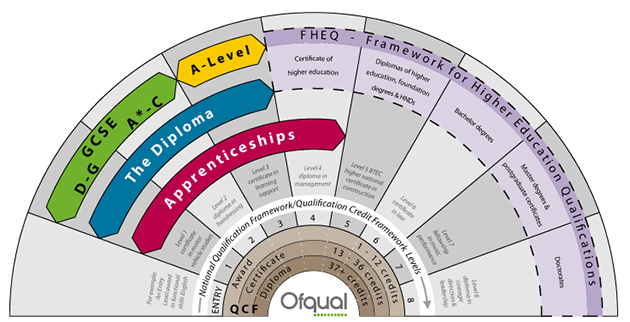 Think about how YOU prefer to learn.
If you are more 'hands-on' then you might want to think about vocational qualifications, a Traineeship or an Apprenticeship.
Your Post 16 Choices
If you wish to find out more, the Careers Team have compiled the following documents for students and parents.
Click through the below buttons to find the top 5 reasons for choosing A Levels, Apprenticeships, T Levels and Vocational Qualifications.
You may also find the following websites useful when researching their options post-16:
Researching Different Jobs
National Careers Service – Job Profiles
Options at 16
National Careers Service – Course Finder
What Qualifications are there for 16-18
The Skills Service – Local Apprenticeship and Training Search