English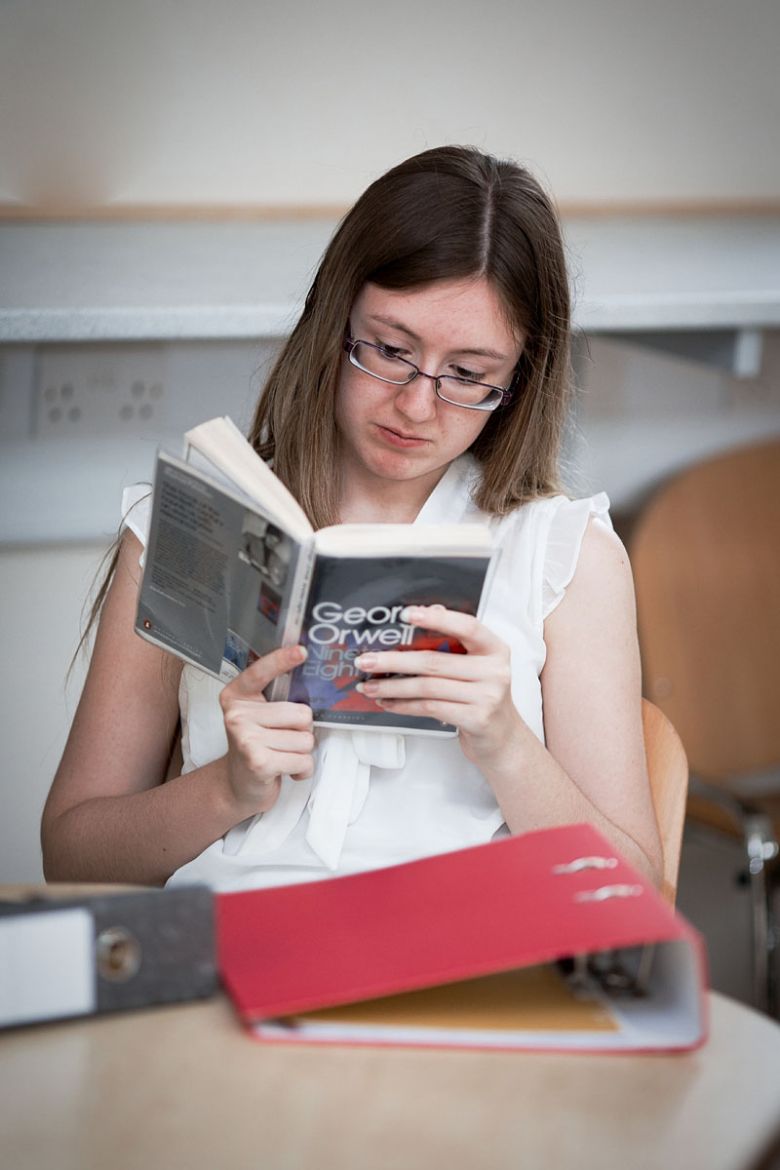 The English Department is a thriving and successful department, comprising of a Head of Department and eleven additional members of teaching staff.
The excellent GCSE and A Level outcomes in English have been achieved as a result of a collaborative approach to planning and a shared vision of the department in terms of teaching and learning. The department works as a team, with the strength being the sharing of resources and support wherever possible.
In Key Stage 3 the department follows a varied curriculum, which leads into GCSE courses at Key Stage 4 in English Language and English Literature. At Key Stage 5, we offer three A Level courses: Language, Literature and Combined Language and Literature. Our Year 7 students receive 7 50 minute lessons a fortnight including a bespoke Library and Study Skills lesson where students access the Accelerated Reader programme, reading books that are suited to their reading ages and taking comprehension quizzes afterwards on the Chrome books.. Our Year 8 and 9 students have 8 lessons a fortnight and our GCSE classes receive 9 lessons in order to cover GCSE Language and Literature.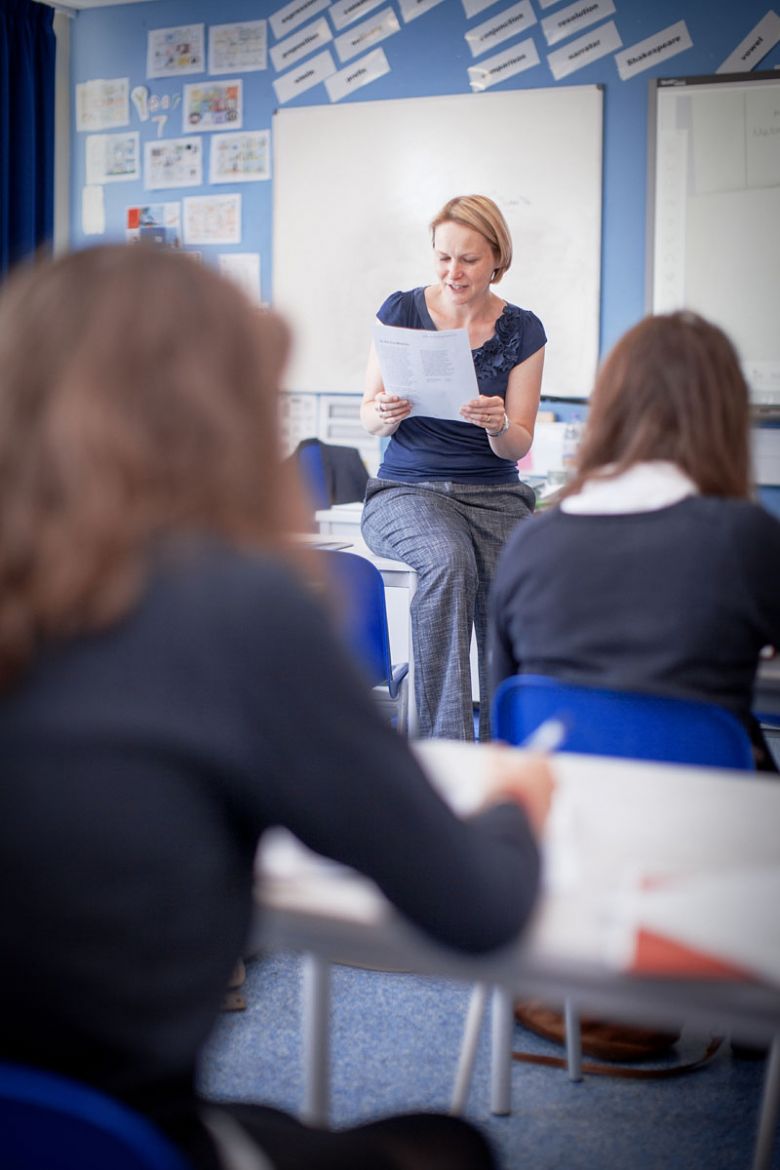 The English Department occupies several rooms along two main corridors which have recently had extensive refurbishment as well as a classroom next to the Library. All rooms are equipped with an Interactive Whiteboard and are ipads available for department and classroom use. This is naturally a well-resourced department in terms of the stock of books. We are keen to embrace opportunities to use technology to enhance the teaching and learning experience. The department works closely with the Media and Drama Departments and several English teachers also teach those subjects. Each member of the department has a laptop computer.
For many years we have successfully hosted trainee teachers who have all gone on to find positions in other schools or within this department and we regularly support aspiring teachers or colleagues wishing to observe our teaching.
The department is forward looking and determined to improve in spite of continued success, and, to ensure its smooth running; we have regular team meetings at which we organise and plan schemes, share good practice and where colleagues can raise concerns or worries.
The aim for the department over the next few years is to maintain the high standards already achieved and to focus on performance at the very top end in an effort to meet the demands of the new GCSE and Life without Levels approaches at Key Stage 3.