Computing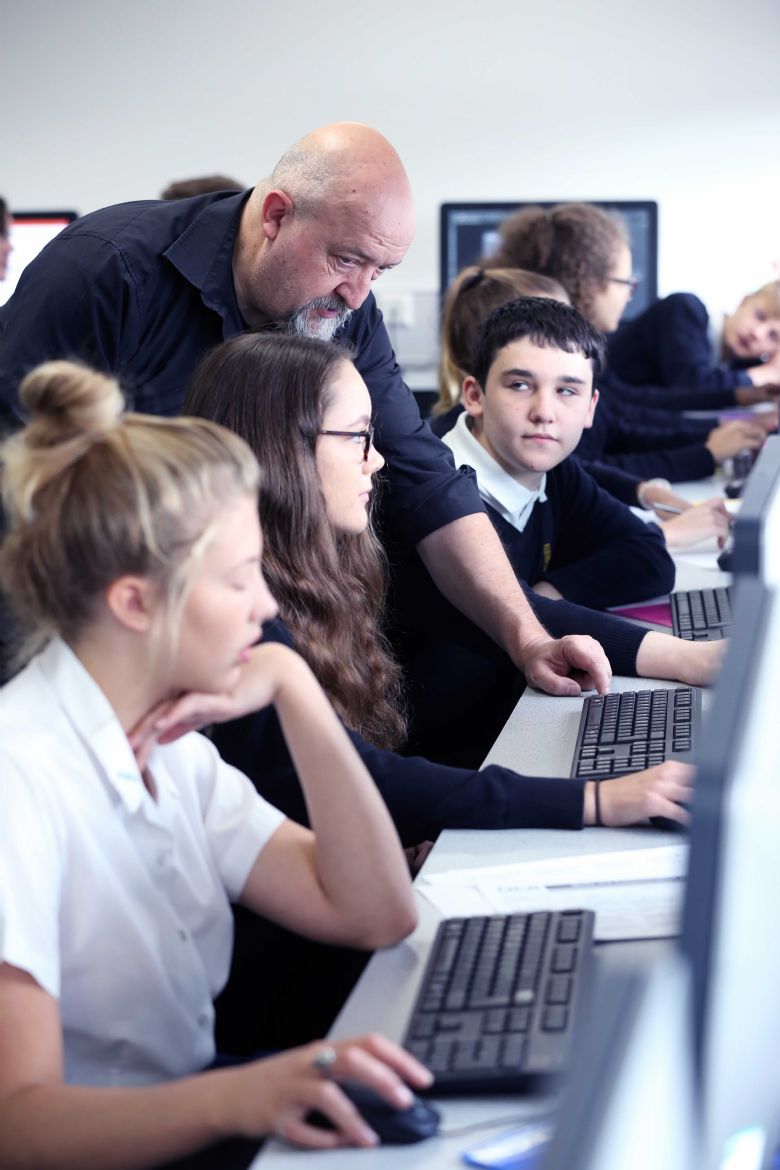 The Computing department aims to promote the creative use of digital applications and ability to use programming languages to create solutions to IT problems. We equip learners with the skills they need to live, learn and earn in the 21st century by developing their ability to organise themselves and their work and by encouraging them to reflect critically on their own and others' use of Computing.
As the use of IT in the workplace and in college/university courses change, the curriculum changes to respond to the future needs of the students. We have a strong Computer Science curriculum at all Key Stages, with some students obtaining successful places at university on completion of Key Stage 5. The Information Communication Technology (ICT) curriculum in Key Stage 3 provides the key skills for not only Key Stage 4 courses in ICT, but to successfully use IT in a range of subjects and contexts.
Key Stage 3
In Key Stage 3 students follow a curriculum combining ICT and Computer Science.
In Year 7 Students are introduced to the network system, and taught how to set up and use a structured user area for all their IT based school work. They are also provided with an Office 365 account, and shown how to log in at home and use a range of online software. The first unit provides a comprehensive understanding of Internet safety, where we ensure that students protect themselves against risks involved with online activity and mobile phone use. The remaining units cover a range of Computer Science and ICT topics, to ensure that students gain the required skills and knowledge to provide a foundation for the following years.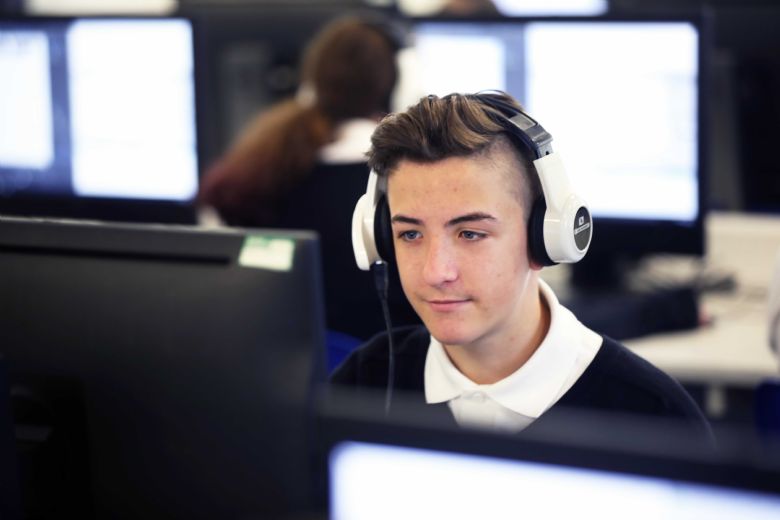 Year 8 Computer Science units include topics such as Flowcharts and Python programming, where programming concepts become deeper and students learn how to type code with no visual aids, identifying syntax and logic errors as they go. The emphasis this year is to develop independence and problem solving skills. ICT units include a range of topics where students learn about design and selection of the most appropriate tools for a specific purpose. This could include Spreadsheets, Databases and Multimedia.
Year 9 Computer Science focuses on developing programming concepts using algorithms and computational thinking further and using Python to train students into being independent and confident coders, ready for the GCSE Computer Science course. ICT units develop both the design and IT branches of the subject. Traditional IT topics such as Databases and Spreadsheets are covered along with relevant key skills in business.
Key Stage 4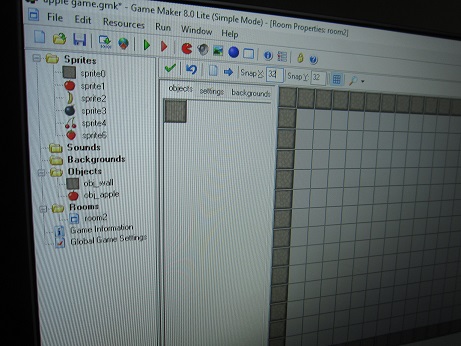 There are two optional pathways for Key Stage 4, where students can continue to follow the Computer Science or ICT route, or both.
The GCSE Computer Science course develops theory of Computer Science topics and practical programming. There are two examination units that separate into Computer Systems and Computational thinking. The Computer Systems unit includes topics such as computer hardware, networking, systems software and security and ethical, legal, cultural and environmental concerns. The Computational thinking unit covers the programing theory such as algorithms, programming concepts, logic and languages and data representation. Coding knowledge will be in assessed in the exams.
The ICT course includes one examination unit and one coursework unit. The coursework unit is structured as a project and includes project stages such as planning, design, development, testing and evaluation. A range of software is used depending on the scenario, such as Database, spreadsheet, Web authoring and presentation software. The examination unit tests knowledge of the project stages and use of software for scenarios.
Post 16
Students that have successfully completed one of the key stage 4 courses can develop further in Key Stage 5.
The linear GCE in Computer Science comprises of two examination units and one coursework unit. The Computer Systems examination unit comprises of topics such as computer hardware, software, exchanging data, data types and structures and legal, moral, cultural and ethical issues. The Algorithms and programming examination unit comprises of topics such as elements of computational thinking, problem solving and programming and algorithms. The examination units are worth 40% and include in-depth knowledge of the topics and the application of this knowledge on a new context. The third unit is worth 20% and involves students following the development lifecycle to plan, design, develop, test and evaluate a solution to a programming problem.
The modular technical course in IT comprises of 5 units, two of which are examination units. The other 3 units include topics such as Databases, Web design and Application development, with products developed following the product lifecycle and including relevant project documentation. Points are awarded depending on the end grade for each unit and added up to provide the final course grade.
How I can support my child?
Parents can support their child/children in Computing in the following ways:
Regularly check their child's planner to ensure that they are writing homework in clearly, and completing it on time

Be aware of any emails from the teacher, with notice of tests and coursework deadlines. Support their child in revision and completing coursework by the deadline.

Provide a quiet environment for homework where distractions are kept to a minimum

Support their child with their homework and remind them of resources that they can use

Identify the use of IT in everyday life

Ask questions about what they are learning and encourage them to show you their work and assessments, so they take pride in their work