AMVC Bistro Experience

"CucinA* provides an educational food service, not simply an education food service. Students and guests gain essential life skills embracing healthy eating and learn that food is fun!"
Introduction
CucinA* is not only committed to providing healthy meals to feed student's minds but also to support and enthuse their passion and knowledge about the food they eat. We are also keen to provide opportunities to allow the local community to try our food and promote AMVC/CucinA* as advocates for not only providing high quality food but also supporting student's education in a professional environment.
Aim
The aim of the evening is to provide GCSE/A level Food Technology students with an opportunity to utilise their skills by working in the CucinA* kitchen to prepare and serve food at an evening function. A short report will be written after the event, which could support their application to the Sixth Form and could be added to UCAS references at a later date. This function will also raise awareness of the high quality foods that CucinA* serve at AMVC and provide an opportunity for the local community to engage with students.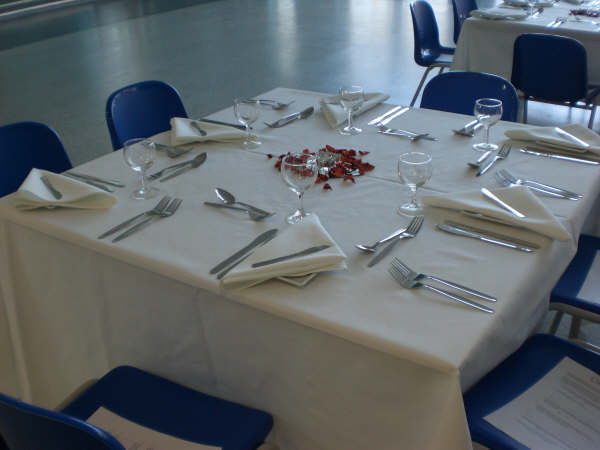 Rationale
Students from GCSE Food Technology groups would be selected to be involved in the evening.
A 3-course set menu, would be devised by the Unit Manager in consultation with the students. Tea and coffee would also be served.
Event to be held in the refectory with open view of the kitchen so that the clients can see the students at work.
The Bistro Experience would accommodate 40-50 paying guests to ensure the highest quality is maintained.
Other considerations
Once the allocated numbers of seats have been filled, additional respondents to be contacted and offered the next date as an alternative.
Events so far...
View pictures from the events in the gallery
No comments have been left yet.