Vara put in the hot seat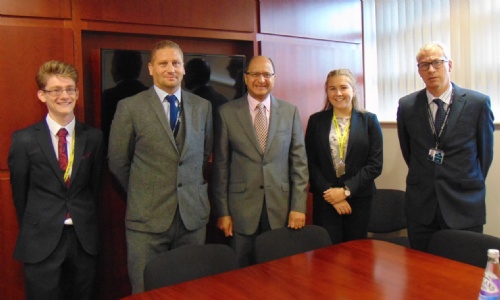 Shailesh Vara MP recently visited Arthur Mellows Village College in Peterborough to meet with Mike Sandeman, the Head of College and address Sixth Formers followed by a Question & Answer session with students
Shailesh Vara MP recently visited Arthur Mellows Village College in Peterborough to meet with Mike Sandeman, the Head of College and address Sixth Formers followed by a Question & Answer session with students.
At a time when politics is at the forefront of many people's minds, particularly at a time of Brexit, the students were keen to hear Mr Vara's views and question him on various subjects that are concerning young people.
The students learnt about Mr Vara's role locally as the Member of Parliament for North West Cambridgeshire, as well as his role as Minister of State for Northern Ireland.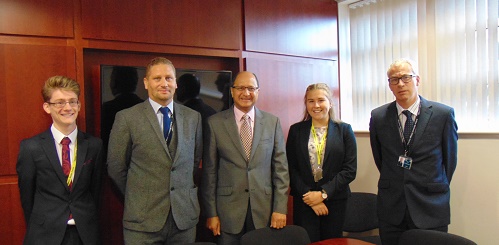 Following the visit, Mr Vara commented: "It is always a pleasure to visit Arthur Mellows and to speak with many of the students at the College. As always, the questions were challenging on a variety of subjects, including how to get young people more engaged in politics."
Head of College, Mr Mike Sandeman added: "It was great to see over 300 Sixth Form students fully engaged with a knowledgeable local politician learning about the life of an MP and the various roles undertaken. Many Sixth Form students expressed their appreciation of the time Mr Vara gave to them in his busy work schedule".
Photo: Ben Milner (Head Boy), Mr Cook - Assistant Head of Sixth Form, Shailesh Vara MP, Corinne Wilding (Head Girl), Mr Sandeman - Head of College.