Year 13 Mock Assessment Centre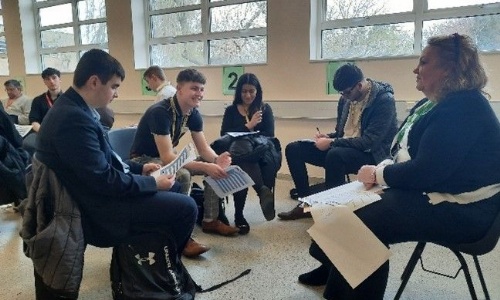 On Thursday 30 March current Year 13 Preparation for Employment students at Arthur Mellows Village College took part in a final part of their preparation which was a Mock Assessment Centre. These now form a key part of the recruitment process for Higher and Degree Apprenticeships so a chance to practise the skills needed for these is vital.
Jane Spurden, the Early Careers Manager at Bakkavor, kindly volunteered her time to host this event for AMVC and she was aided by volunteers from Milestone Infrastructure, Perkins, Yealand Fund Services, Wilmott Dixon and Job Centre Plus.
The students were put into small groups to discuss a scenario. Firstly the students had to rank a number of items in order of importance to help when stranded at sea. After this the group had to discuss their ranking and persuade others in the group that their order was correct. When this was complete a nominated volunteer presented the final list to their observer. Students were given feedback including areas for development by their observer before they left.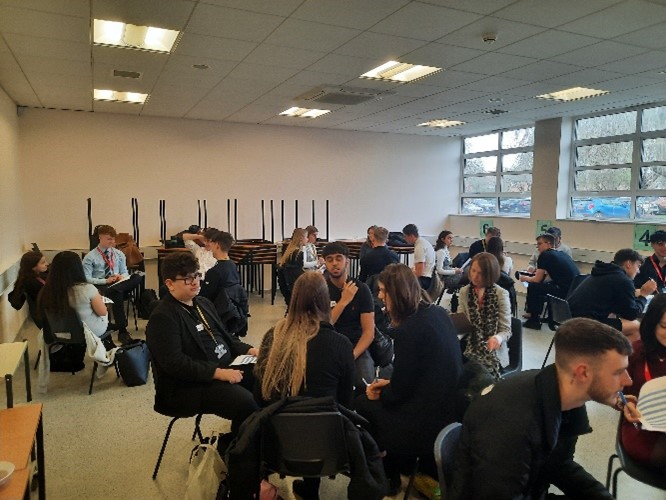 This is the first time an event of this kind has been held as part of the Preparation for Employment programme and we owe the success of the event to Jane for her offer to run it. The students were exemplar in representing the College and are well prepared for going into an Assessment Centre in the future.