Dance
"Dance is vital, an activity both exhilarating and liberating to watch or do. The instinct to dance is fundamentally joyous and no matter how hard you try you can't get away from that for long. It can also be a huge force for good, effectively drawing people together and levelling everyone through sheer hard work. It can speed up your heart rate, it can enliven your being, it can change your life". Richard Alston
About the Dance Department
Miss Bugby - Head of Dance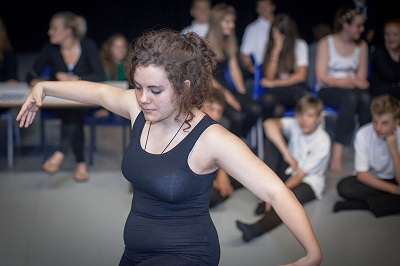 The aim of the Dance Department is to provide opportunities for all students to express their thoughts and ideas through dance. Developing their knowledge, skills, technique and understanding is essential to enable them to perform, choreograph and appreciate dance including an awareness of its artistic and social contexts. The department endeavours to develop life-skills and attributes including decision making, critical and creative thinking, aesthetic sensitivity and the ability to cooperate with others.
Arthur Mellows has two dance studios, one including mirrors, and changing room facilities.
Key Stage 3 Dance
Each unit introduces/ builds on the skills of performance, choreography and appreciation. Students use professional dance works, styles of dance and ideas of professional choreographers to create their own compositions, rehearse and present their work. Students understand and become confident in using dance specific terminology throughout the course.
Dance Assessment
Assessment will be in various forms:
Self, peer and teacher assessment using given criteria and student assessment sheets.
Assessment of performance quality and choreographic ability.
Responses to composing, performing and appreciating tasks.
Verbal and written assessment.
Students have a practical assessment every half term in which they are given a level for effort and attainment. Also students work will be assessed throughout each lesson through observation and monitoring of students during set tasks and verbal responses.
Lunchtime sessions:
The dance studio P6, is open EVERY lunchtime for students to rehearse their practical work or get support with homework/classwork.
List of topics covered:
TERM

YEAR 7

YEAR 8

YEAR 9

1

INTRO TO DANCE - ACTION WORDS

URBAN

URBAN

2

MUSICALS

PROFESSIONAL WORK:

"GROOVE ON DOWN THE ROAD" ZOONATION

URBAN MUSIC VIDEO

3

CLASS CHOREOGRAPHY

PHYSICAL THEATRE

PROFESSIONAL WORK:

"INTO THE HOODS" ZOONATION

4

CLASS CHOREOGRAPHY CONT.

PROPS

PROFESSIONAL WORK:

"INTO THE HOODS" ZOONATION CHOR

5

BOLLYWOOD

WHAT IS A STIMULUS?

DANCE MEDIA PROJECT

6

URBAN

WHAT IS A STIMULUS? CONT.

DANCE MEDIA PROJECT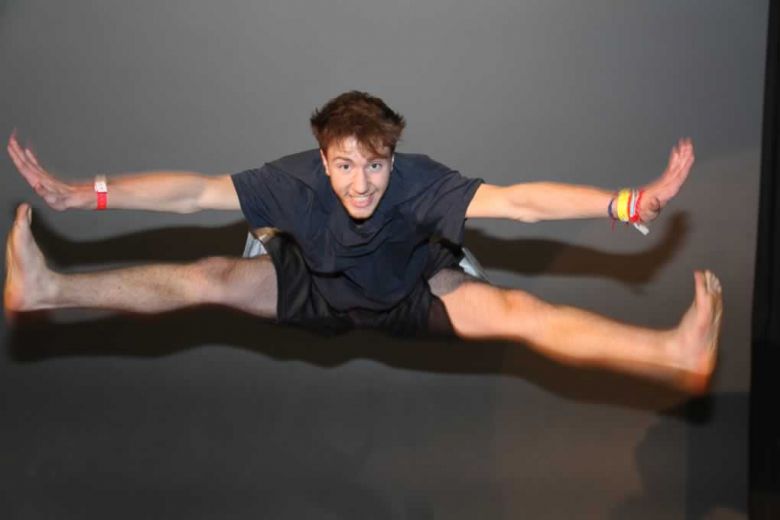 Extra-curricular opportunities:
There are a number of classes for students to participate in clubs during lunch times and after school. These are taught by departmental staff and guest artists. These differ from term to term so see the clubs timetable in the department.
BTEC Dance
EdExcel BTEC Level 1/2 First Award in Performing Arts (Dance)
What will the students do in the subject?
BTEC Dance offers students the opportunity to participate in a range of styles including urban, musical theatre, tap and contemporary depending on the students' strengths. The course is mainly practical based and will include technique classes, dance workshops and performances.
BTEC Dance covers three units.
Unit 1: Individual Showcase

Externally assessed
Unit 2: Preparation, Performance & Production

Internally assessed
Unit 4: Dance Skills

Internally assessed
Who is it suitable for?
BTEC Dance will be a great course for anyone who has an interest in any style of Dance, and/or Performing Arts. It is mainly practical which means that it is appropriate for students who are creative, imaginative, physical and expressive and enjoy performing.
The course will enable students to develop self and body awareness, as well as sensitivity to others and team working skills. Effective performance requires physical effort and the determination to succeed and improve. Effective choreography requires imagination and the ability to link together a number of actions. Students will be expected to use lunch times and after school support sessions to develop their knowledge of performance and choreography.
Anyone who takes this option will be asked to attend an after school technique class in a variety of styles taught by a visiting teacher.
What might the subject lead to?
BTEC Dance is a platform to progress to Level 3 BTEC courses in Dance and Performing Arts.
Any other relevant information?
BTEC Dance is an exciting 2 year course equivalent to one GCSE. It provides you with the opportunity to develop your performance and choreographic skills, and puts you largely in charge of your own learning. Practical assessment takes place constantly, throughout the course.
Extra-Curricular
- Variety of dance clubs for Years 7-9
- GCSE/A Level technique and choreography classes
- Gifted and Talented Dance Company
- Boys dance company
- Variety of dance shows and an achievement evening
- School production